Quality Living at Lennwood
At Lennwood there is a family spirit that touches everything we do. It is a respect for our residents that shapes our reputation for excellence. We believe in an integrated team approach to improve each resident's functionality while preserving their dignity. You can find additional resources HERE about what to expect with short term rehabilitation and other common questions about your loved one's care at Lennwood.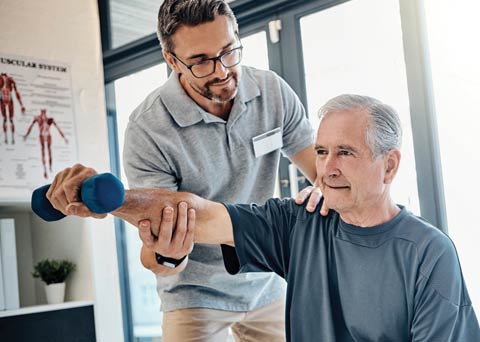 March 9, 2023 Current Facility Stats
We currently do not have any active cases of COVID-19 in our facility.
We continue to follow the Centers for Disease Control, Local Health Department, and Texas Health and Human Services guidance in medically assessing and examining employees at the beginning and end of each shift. We diligent monitor and assess residents and employees, following disinfecting and housekeeping protocols and other preventative measures.
If you have questions or comments, contact Administrator John Dugan at JDugan@paramounthc.com.
HELPFUL LINKS
The Texas Long-Term Care Ombudsman Program is hosting a weekly Q&A for Families of LTC Residents.
Visit Their Facebook Page for Events & Information